Complete Kumaon Hills Tour
Day 01: Bhimtal / Nainital (Approx. 325 KM)
Pick you up from Delhi Airport/Railway Station or from your home and travel by road to Bhimtal-Nainital. On the way you can enjoy refreshments around Gajraula or any place of your choice. If you are looking for crowd-free and luxurious accommodation, then The Nature's Green Resort in Bhimtal would be a great option for you. On arrival check-in at the resort. After getting fresh up, visit Bhimtal Lake, Bhimeshwar Temple, Karkotak Temple, Aquarium, Hadimba Parvat, Naukuchia Tal etc. as the time permits. Later in the evening come back to the resort, enjoy a delicious dinner of the night and then relax in the serene ambiance of Bhimtal, Nainital.
Day 02: Nainital Lake City Tour
Today Morning after a delicious and nutritious breakfast at the resort, proceed for a day excursion to the lush green city of lakes, Nainital. In about 45 minutes you will reach Naini Lake which is surrounded by Mall Road and Nainital Market. Visit Naina Devi near the lake, take a boat ride (at your own expense), take a walk on the Mall Road by the lake, visit the Raj Bhavan which was once a British residence. Proceed a little further to visit the Zoo, Naini Peak, Hanuman Garhi and other tourist places. Come back to the resort in the evening, have dinner while enjoying the music accompanied by melodious tunes. After dinner, sleep in your luxurious room.
Day 03: Nainital to Mukteshwar (50 kms / 2-3 hrs by Road)
Have a delicious breakfast in Nainital and check out from the hotel. Drive to Mukteshwar, the next rural tourist destination in Uttarakhand, which is a beautiful mountain situated at an altitude of 2170 meters and attracts million tourists every year. Check in at Mukteshwar Hotel, later enjoy the view of the 350 year old Mukteshwar Mahadev Temple, Chauli ki Jali and 360 degree panoramic view of the surrounding hills. See also Dhokne Falls. Mukteshwar is a prime relaxing tourist destination with ultimate views of the Himalayas from every corner of the village. Come back to the hotel in the evening, have dinner. Overnight stay at Mukteshwar.
Day 04: Mukteshwar to Binsar (75 kms by road / 03-04 hrs)
Today morning breakfast at Mukteshwar, the high peak of Kumaon and after checking out from the hotel drive to Binsar, another beautiful hill in Kumaon. Binsar Hill Station is situated at an altitude of 2,420 meters in Almora district of Uttarakhand. On arrival at Binsar check-in at the hotel and later proceed for the Binsar Sightseeing tour. The spectacular views of the snow-capped Himalayan range of Nanda Devi, Trishul, Chaukhamba and Panchachuli will fill you with joy. Also visit Mary Budden Estate, Khali Estate and Binsar Mahadev Temple. Binsar is considered a trekker's paradise in Uttarakhand. You can go on a long journey with clean air, misty mountain trails and towering oaks, rhododendrons. The city of Binsar is surrounded by the Binsar Wildlife Sanctuary, which has many endangered species of animals and birds. The entire Binsar is full of greenery and is part of the sanctuary which is known for a vast array of flora and fauna. Binsar is famous for birdwatching, beautiful landscape photography, nature walks and Binsar Wildlife Sanctuary. Dinner and overnight stay at Binsar.
Day 05: Binsar to Chaukori (110 kms/04 hrs)
After a healthy breakfast check out at the hotel, drive to next destination Chaukori which is at an altitude of 2010 meters in Pithoragarh district of Kumaon range of Uttarakhand. Upon arrival check-in at the hotel in Chaukori. Later go for places to visit in Chaukori, Chaukori offers a panoramic view of the sunset and sunrise of Nanda Devi and the Himalayan range of Panchachuli peaks. Here you will find huge tea gardens and can see places like Kapileshwar Mahadev Temple in Chaukori, Nag Temple of Berinag, Mahakali Temple of Gangolihat, Ghunsera Devi Temple, Arjuneshwar Temple. Also visit Chineshwar Falls and Dharmaghar. Chaukori is one of the best examples of rural tourism in India and one of the best places for ecotourism in India that offers a peaceful stay away from the hustle and bustle of urban life. Dinner and rest at Chaukori.
Day 06: Chaukori to Munsiyari (99 kms / 4 hrs)
After breakfast check out at the hotel and drive to Munsiyari, situated at an altitude of 2298 meters in Pithoragarh district. Munsiyari is considered as one of the most beautiful places in Uttarakhand which has been mentioned in Incredible India list and other important rural tourism lists. After the start of the Munsiyari border of Tibet, Munsiyari is called Little Kashmir. Munsiyari is a paradise for nature and adventure loving souls, Munsiyari serves as the base camp for Milam and Ralam glaciers as well as Nanda Devi summit trek tours. Munsiyari is situated on the banks of river Goriganga and Munsiyari means snow covered place as it is surrounded by snow clad mountains throughout the year. Upon arrival at the hotel in Munsiyari, check-in starts from Balanta Potato Farm, Betulidhar, Birathi Falls, Darkot Village, Tribal Heritage Museum, Khalia Top, Maheshwari Kund and Nanda Devi Temple for places to visit in Munsiyari. The wonderful location of Munsiyari is perfect for a visit to the village, mostly inhabited by Shouka tribes; you can shop for local hand woven carpets, tree saplings, handicrafts and other products from the markets of Munsiyari. Come back to the hotel and have dinner. Overnight stay at Munsiyari.
Day 07: Munsiyari to Kausani via Almora (190kms/6hrs)
After breakfast at the hotel in Munsiyari, check out from the hotel and drive to the next hill station destination Kausani, you can also visit Almora via Almora tours and travel guide. The city of Almora is known as the cultural capital of the Kumaon region, visit the important temple of Nanda Devi and Chitai Golu Devta Mandir which are the two most sacred temples of Almora, if time permits, the nearly 200 year old Lal Bazar Bazar Don't forget to watch. For splendid views of Almora Himalayas, later after lunch proceed to Kausani tour package which is fondly called as the 'Switzerland of India'. Free check-in at a hotel in Kausani upon arrival and in the evening to relax after a long day. Overnight in Kausani.
Day 08: Kausani Tours or places to visit in Kausani
Today Morning breakfast at the hotel, visit the famous places in Kausani, Kausani offers breathtaking panoramic views of the beautiful Himalayan peaks like Trishul, the iconic Nanda Devi and Panchachuli, the stunning sunrise view at Kausani is unmissable. After enjoying the view, you can also visit the famous tourist attractions of Kausani like Anashakti and Laxmi Ashram, Sumitra Nandan Pant Museum, Rudradhari Waterfalls, Kausani Tea Garden, important temples like Baijnath and Bageshwar. Also visit the local Kausani market to buy handicrafts, pickles, tea and Kausani Shawl Factory to buy the famous Kausani shawls. Come back to the hotel in the evening, have dinner and spend the night in Kausani.
Day 09: Kausani – Ranikhet Sightseeing (65 km / 2 hrs)
This morning after a delicious and nutritious breakfast at the hotel, check out and drive from Kausani to the next delightful destination Ranikhet which is a beautiful hill station town in the Almora district of Uttarakhand. Ranikhet is the headquarters of the Kumaon Regiment of the Indian Army so it has a splendid vintage military ambiance and a visit here provides a peaceful escape from the hustle and bustle of city life. Upon arrival, check-in at Ranikhet Hotel and later explore the iconic Ranikhet Golf Course, Ashiana Park, Kumaon Regimental Center Museum, Tithet Village, Rani Jhi and Bear Dam. If time permits, one can also go for a tour of Mankameshwar Temple, Haidakhan Babaji Temple and Jhula Devi Temple, later visit Ranikhet local market. Come to the hotel and have dinner, stay overnight in Ranikhet.
Day 10: Ranikhet to Corbett National Park (90 km / 3-4 hrs by Road)
Enjoy breakfast in the morning. Check out from Ranikhet Hotel and drive towards Jim Corbett National Park famous for jungle expeditions in India. It is also India's first National Tiger Reserve forest established in 1936, which was started as the first Hailey National Park with the aim of preserving the endangered Royal Bengal Tiger along with the national park and other animals. On arrival at Corbett check in at your reserved resort. Rest of the day is on holiday for the recreational activities available at the resort, and enjoys the royal cuisine at night. Overnight stay at resort in Corbett.
Day 11: Jeep Safari in Corbett & Departure to Delhi (Approx. 260 Km.)
Today, don't miss out on a memorable morning safari in Jim Corbett National Park. Explore the pristine wilderness of parks and forests at amazing sites; catch a glimpse of the many flora and fauna. After that return to the hotel for breakfast. Next is the road trip to Delhi. After reaching, conveniently transfer to Delhi airport or railway station for your onward journey.
Please Note:Jeep safaris can also be booked at the time of reservation as per your requirement which will be charged separately as per the available zone price. Make your safari jeep reservation in advance to explore the zone of your choice.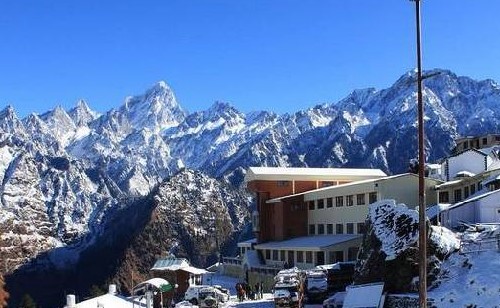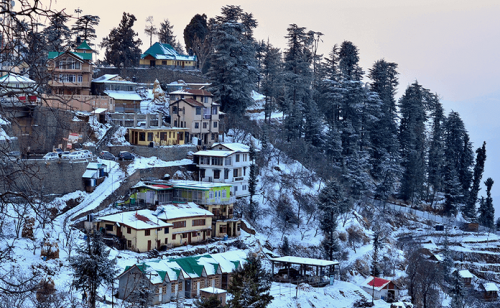 PACKAGE INCLUDES
Welcome drink upon arrival at all Hotels.
Exquisite and Deluxe stay in Mentioned Hotels.
2 meals every day during the stay in the Hotels.
Free and Unlimited Wi-Fi at hotels.
Free access to the recreations available in the hotels.
Free upgrades to best quality rooms based on availability.
Private vehicle from the day of arrival to departure.
Day wise sightseeing of all mentioned places in your itinerary.
Toll Tax, Permit, State Tax, Parking and Driver Daily Allowance.
All applicable hotel taxes as of today, including service charges.
PACKAGE EXCLUDES
Airfare / Train fare during the entire tour
Personal expenses like laundry, telephone calls, tips, porter-age etc.
Additional sightseeing or additional use of vehicles other than those specified in the itinerary.
Entry fee, video camera permit during sightseeing.
Any cost arising due to natural calamities like landslides, road blockage, political disturbances, strikes etc.
Any increase in the cost of taxes or fuel, thereby increasing the cost on surface transport and land.
arrangements, which may be applicable prior to departure.
Any other attribute not mentioned in the column "Cost included".
Travel insurance.
Vehicle AC while driving in mountains
Sightseeing of those places where only selected vehicles can be taken with the permission of NGT/Union.